My dear aunt introduced me to the Sew Easy Piercer at Christmas time. It's a simple little tool that pierces holes in your paper quickly to then enable you to do all kinds of stitches. Being a passionate stitcher, I just needed to get one. It's been in high demand since last August and I was able to get mine online from Ohmycrafts.
Here's a look at the tool and the different interchangeable heads.

These are the different stitches that are produced: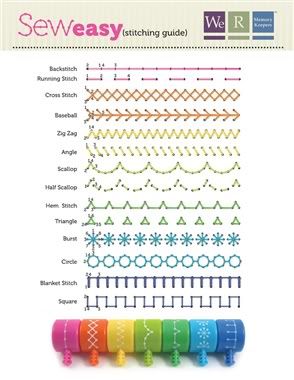 I'll be using this tool in my next few projects.